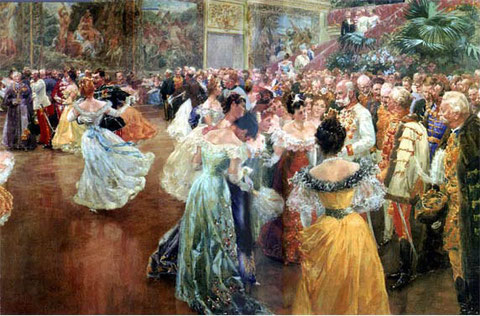 Stories: 

The accomodation in Hotel San Rocco was certainly the best one since the origin of the ABCup. The hotel boasted a generous swimming pool, overlooking the marina, and provided a remarkable venue for the dinners, cocktails and games.
The Waltz contest which took place during the Friday dinner constituted the peak of the onshore festivities. Different techniques were used to represent the glamour of the Austrian Empire. Imperial alumni had elected to appear in black tie attires entirely made from plastic bags, whilst Vittore Rizzi (Bocconi) introduced a very realistic replica of Franz Joseph. Marc Le Borgne's team won the contest with an impressive display of ball dresses and a convincing choreography engineered by Lucinda Herrick on Tchaïkowski's Swans' Lake.

This was folllowed by an hilarious cocktail fabrication contest which was judged by no less than 6 girls who eventually decided that Warwick were the best bar tenders, whilst they have so far refrained from publishing their recipe.
Evening and dinners in typical restaurants of Trieste and Piran (in Slovenia) were memorable moments. If you have never seen pancakes prepared with a Black & Decker electric driller or a single-handed restaurant packed with 40 customers enjoying good seafood whilst the cook/tender/manager/cashier is taking a walk outside for 10 minutes, then Trieste is where you want to go.

Finally, the legendary Bora did blow from Saturday night through to Sunday. This impressive wind took over (from 0 to 45 knots) in less than 5 minutes, fortunately, this was long after the end of the Saturday races. A good number of races had already been sailed, so not racing on Sunday wasn't too frustrating... nevertheless, Maarten de Vries and his Dutch crew wouldn't have declined a good downwind leg at 17 knots speed on one of these nice racing machines! ... Next year maybe ?