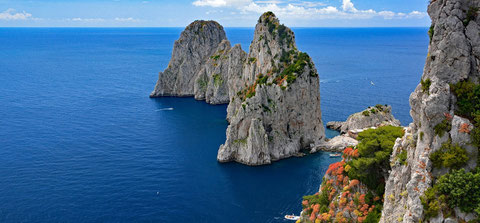 In may 2019 Capri provided the expected legendary shrine to our preferred regatta. 
Paolo Sito and the MIP Sailing Club had gathered a dual fleet made of 9 ESTE 24, nice racing keel boats with asymmetric spinnaker and 4 larger cruising yachts. There was room for any type of sailing from fierce competition on the small one design fleet to swimming and partying on the cruisers.
Once again the Skolokovo team managed their way up to the top of the podium, although it proved to be more challenging than on the last edition. INSEAD had a serious claim to victory until the very last moments of the final round the island race.  
Cocktail and dinner parties at the sea front were just the beginning of nights which extended long after midnights, especially for the 'cruising squad'. After all, isn't ABCup motto Friendship, Glory and ... Fun?